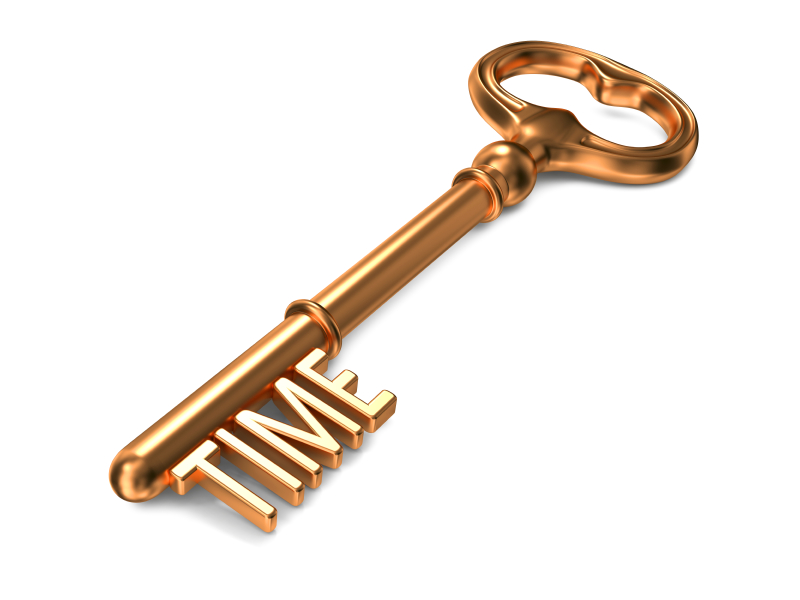 Tips for making the most of our time are everywhere. Time management tools to increase productivity are sought after technologies that we hope will give us an edge to get more done. From software platforms to daily planners, we hope to sync our way to success. The number of time management books on the market should give us a hint at how popular this topic is. It seems everyone wants to find the key to successfully managing time and tasks. One book has stood the test of time with the wisdom it contains for succes – the Bible. Here are five keys to greater productivity and success from the ancient sages.
1. Each task has a time. Solomon, the wisest person who ever lived, wrote the book Ecclesiastes. As he wrestled with the meaning of his work and even his pleasure, he observed, "To everything there is a season, a time for every purpose under heaven…" (Ecclesiastes 3:1, NKJV). The poem that follows this observation outlines various facets of life and how each has its place in the seasons of life (verses 2-8).
2. Keep sowing good seed. When we are waiting for our hard work to pay off, sometimes we begin to lose heart and think the fruit of our labor may not come. Solomon had something to say about that too. He said, "In the morning sow your seed, and in the evening do not withhold your hand; for you do not know which will prosper, either this or that, or whether both alike will be good" (Eccl. 11:6). Being diligent is an important part of realizing the reward we are working for.
3. Sharpen the ax. Stephen Covey used this line in his popular time management system and planner, but it originated in Ecclesiastes 10:10. Solomon said, "If the ax is dull, and one does not sharpen the edge, then he must use more strength; but wisdom brings success." When we do a task, it is important to know what we are doing so we can complete it and do it well. Keeping ourselves sharp through ongoing training, reading, practice, collaboration and more equips us to do our work efficiently and with excellence.
4. Plan ahead and don't procrastinate. Ants are examples of industrious creatures the Bible uses to illustrate the importance of good planning and hard work. Proverbs 6:6-8 teaches us, "Go to the ant…consider her ways and be wise, which, having no captain, overseer, or ruler, provides her supplies in the summer and gathers her food in the harvest." The ant plans ahead and doesn't wait for winter, or hard times, to prepare. Her productivity is focused with an eye on the future.
5. Prune your projects. Pruning is a way of removing dead or "sucker" branches from a tree, bush, or vine. It allows the plant to use its resources to make the living branches fuller. Jesus used this agricultural metaphor to teach us how pruning in our lives benefits us. He said, "Every branch in Me that does not bear fruit He takes away, and every branch that bears fruit He prunes, that it may bear more fruit" (John 15:2). If a project is not "bearing fruit" get rid of it. Some branches, or projects, that are bearing fruit should also be pruned so other branches can be even more fruitful, or productive.
Share your wisdom. What lessons on productivity have you learned?