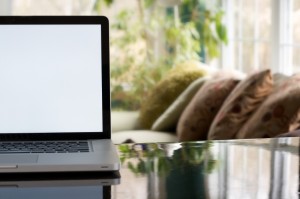 For many people, working from home sounds like an ideal situation. No more traffic. No more cramped office cubicle. And more flexibility to get the work done while managing other responsibilities. It saves time commuting to and from an office not to mention money normally spent on gas and car maintenance, work attire, and lunches at a local restaurant. The benefits are certainly plentiful.
While the advantages of working at home seem obvious, the reality is not quite as rosy as the dream would lead us to believe. Don't get me wrong, working from home is great, but there are a few downsides that we may not notice at first glance. Here are the rewards and challenges I have learned in my six years of working from home.
The main benefit for me has been the ability to be with my children, sort of. You see, I am physically present in the house, but I am busy working, sequestered in my home office (or hiding in my bedroom). Still, working from home affords me the opportunity to be there if my kids need me, and I appreciate that.
Working from home also gives me a level of flexibility that enables me to re-arrange my work schedule at times to accommodate my family's needs. Plus, I can basically work from anywhere with Internet access and my computer. So when we decided to take the family along when my husband attended a two-week training course in another state, I just took my work with me.
Snow days don't bother me because as long as the power is still on and the Internet is up, I'm able to carry on as usual. If one of my kids is sick, I don't need to take a day off. I just bring my laptop to the couch so I can keep an eye on them while I work.
I am grateful for the opportunities that working from home has afforded me in my efforts to navigate work and family responsibilities. But, if I'm brutally honest, there are times I wish I could go away to work. You see, the benefits I described each have a flipside that presents a challenge.
While I appreciate the ability to be home with my family, my kids think I'm "always working." My kids know I'm in the house but that is different than being present and available for them. Sometimes I would like to have a greater line of separation between my home life and my work life.
I've noticed that people outside my family often do not realize I have an outside job. I've lost count of the number of times I get put in the stay-at-home-mom category, only for people to drop their jaws when they find out I work from home every day. The main issue occurs when they take my time for granted because, after all, I'm just home with my kids every day, right?
As my brother, who also works from home most of the time, says, "The upside is that I can work from anywhere as long as I have my computer; the downside is I can work from anywhere as long as I have my computer." So it seems nearly impossible to take a true vacation because work is always with us.
Finally, I find myself feeling less connected to my employer and colleagues because the social aspect of work is very limited. I do not see my co-workers face-to-face and this creates a sense of isolation for me. I know they're out there and we communicate easily via email, conference calls, webinars, and more. Still, there are days when I just want to go to lunch with them or swap stories across a cubicle wall.
Working from home can be a wonderful opportunity to benefit from more time at home. The benefits in terms of time, money, and attention are clear. Still, working from home is not without its own challenges for managing work and life. In fact, some of these challenges are magnified when we work from home, making work-life balance even more important.
Chime in with your own thoughts on working from home. What benefits and challenges do you notice about working from home?