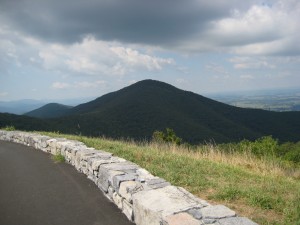 We all need vacations or even just a weekend getaway to recharge and come back to our work refreshed. Unfortunately, vacations aren't free, and the cost can often keep us from fitting them into our finances. A weekend getaway can cost hundreds of dollars between travel expenses, 2-3 nights in a hotel, and meals out plus entertainment like tickets to museums, exhibits, activities, or shows. The tab can skyrocket without blinking twice.
While it's possible to plan ahead and save money on some things, the cost of a vacation can leave us working overtime to pay for it. When my husband started a new job several years ago, he found out that the company used a specific hotel chain for travel accommodations. He quickly signed up for the rewards program with that chain so he could get points when he traveled. Although his job doesn't require much travel, the reward points started to add up.
Excited at the possibility of free nights in a hotel, we decided to get the credit card associated with the same hotel chain to earn more points for hotel stays and other travel expenses. Now, if you aren't good about managing your money and paying off a credit card every month, then this may not be a good option for you. However, for us, it was an easy way to accrue more points without spending extra money. Since we pay off the card every month, we never pay interest.
It didn't take long before we started using the card for more and more each month to earn reward points. We use it for everyday expenses like gas and groceries. After three years with the card, we still haven't paid any interest, but we've really started benefiting from the reward points. So far this year we have already spent eight nights in a hotel absolutely free and we have six more nights booked this year, all with reward points. And I'm not talking about cheap or dingy hotels that you wouldn't want to stay in. These hotels are nice and clean, in prime locations, with pools and hot breakfasts included (the average cash price is $100-150/night or more).
There are many travel reward programs available from airlines and hotels to credit cards and travel agencies. The idea is to find one that will easily integrate with what you already do on a regular basis. If you fly often, choose a preferred airline and join the reward program to earn frequent flyer miles. If you have a favorite hotel (or hotel chain, for instance, Marriott has several hotel brands within the Marriott chain of hotels), sign up as a reward member to earn free stays or even extra amenities during your stays.
In just a week I am heading to a hotel for a working retreat to put concentrated time and effort into a project I have been working on. My trip is made possible by the points we have available to cover the cost of two nights in a hotel. Without these reward points, the hotel would cost me about $300 for the weekend, which just wouldn't be possible for us to afford. Since I am able to get the hotel for free, the mini-retreat will cost me very little in gas to get there.
Without the reward program we wouldn't be able to manage these getaways. Just this year, by using reward points we are saving well over $1500. But the reward program isn't costing us a dime. We are simply reaping the benefits of participation as we go about our daily business. Not every reward program is created the same, so I urge you to thoroughly read the terms and be wise about your options. Choose the program that best fits you and your family and doesn't add to your expenses. Hopefully you will find a reward program enables you to take more time out to recharge without denting your budget.
Share your money saving getaway tips and experiences in the comments below. Are you part of a travel reward program? If so,  what do you like about it?